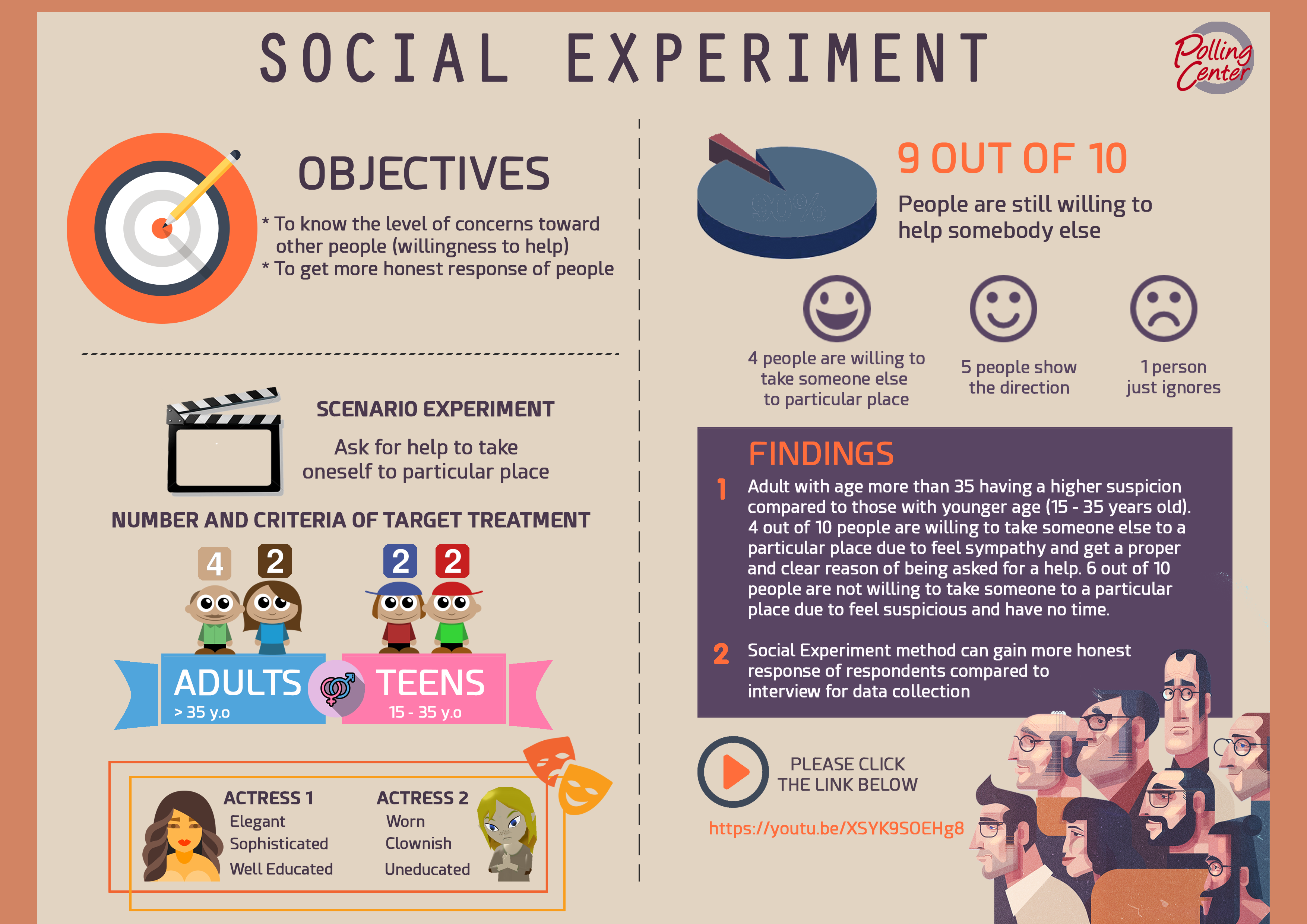 At this time to obtain the accuracy of the data required persistence and expertise of an interviewer.
So it makes the research agency think of ways to get quality data.
Polling Center pleased to share our experience conducting Social Experiment as one alternative of qualitative survey to get more honest
response of people toward certain condition.
For more detail please enjoy the video on Youtube Channel :
Link: https://youtu.be/XSYK9SOEHg8
Hope you will find it useful and please contact us for any questions or further information.
Please visit our New Website at www.polling-center.com