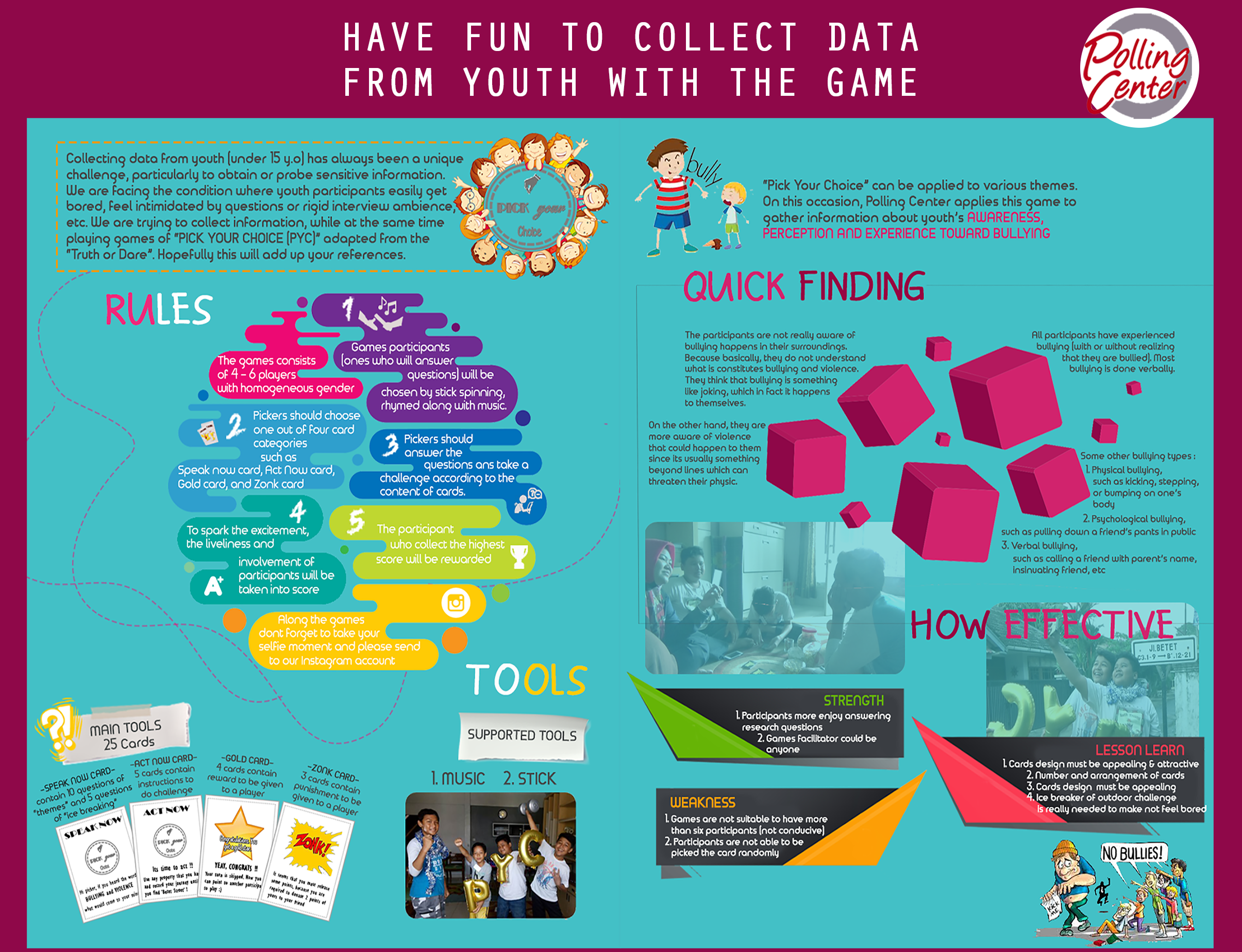 Polling Center proud to share with you the 4th edition of our company Newsletter in this year 2018.
Through our newsletter, we are pleased to share our experience to collect data from youth (under 15 y.o).
Collecting data from youth (under 15 y.o) has always been unique challenge, particularly to obtain or probe sensitive information.
We are trying to collect information, while at the same time playing games of " PICK YOUR CHOICE (PYC)" adopted from "Truth or Dare ".
Hope you will find it useful and please contact us for any questions or further information.
Please visit our New Website at www.polling-center.com