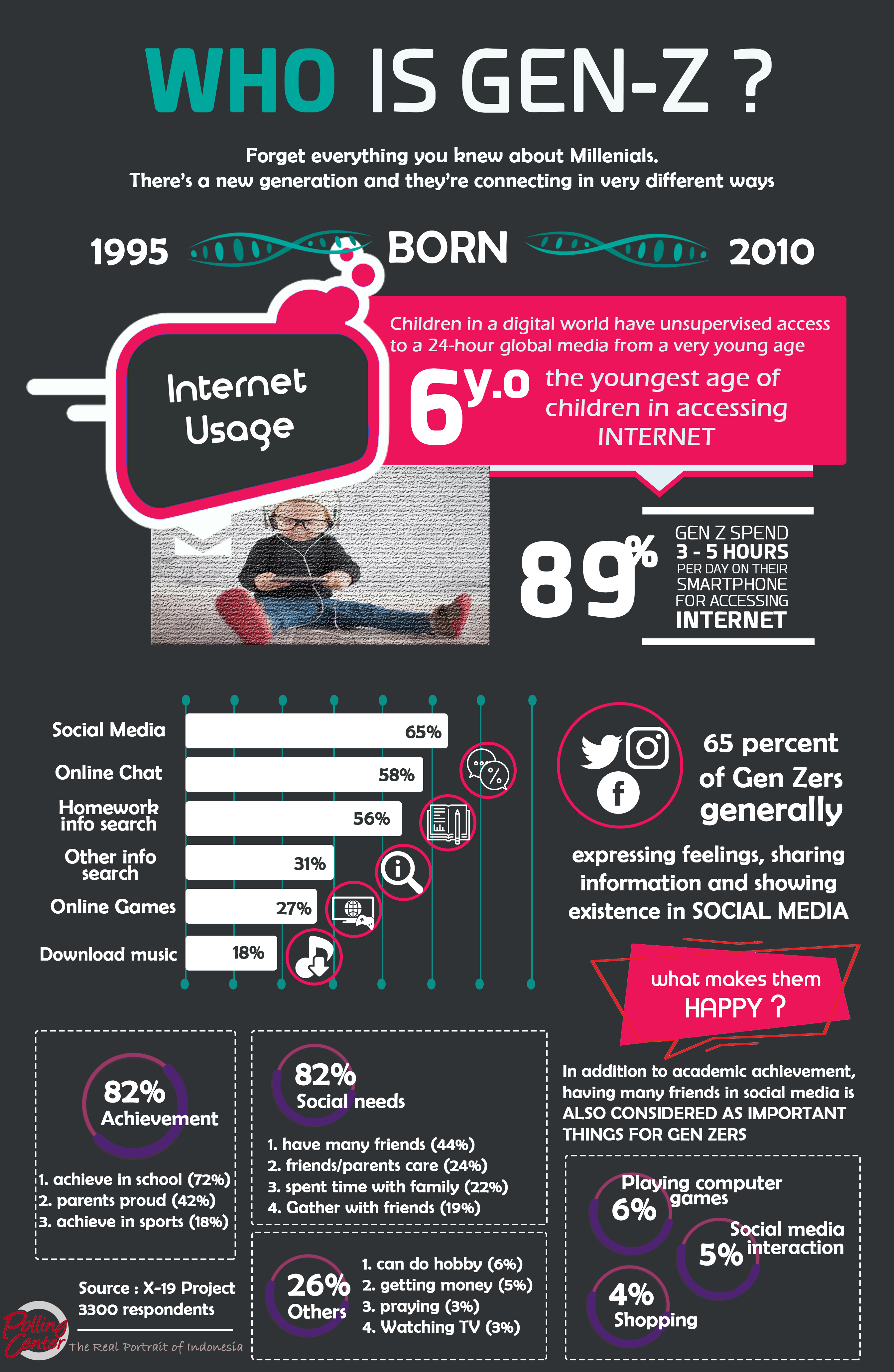 We are pleased to share our company newsletter.
Sharing information about Gen Z.
"Generation Z," the generation born after millennials as the next big thing for market and social researchers
Therefore we are interest to present our article.
In this article there are two topics, the internet usage and things make Gen Z happy.
hopefully it could be useful information related trend market, behavior and culture of Gen Z and happy reading.
This information from our study, named X-19.